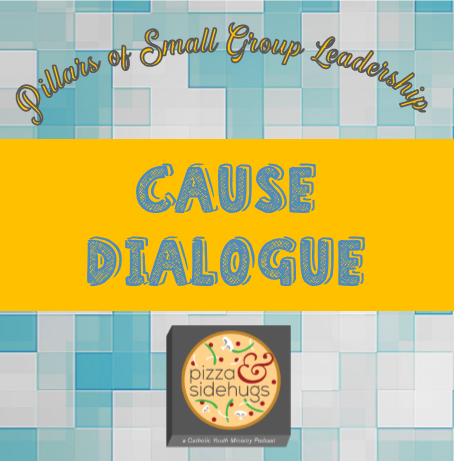 Episode 23 - Cause Dialogue
Looking for something specific?
02:04- What's This Topic All About?
03:44- What is Catechesis? #Echo
06:40- Set the Tone (& the space!)
10:14- Follow Your Own Expectations
12:59- Ask GreatQuestions
17:30- We Promise...You're Qualified
19:28- Don't Seek the "Right" Answer
22:23- Speak the Truth in Love
24:32 - Continue the Conversation
Shareables
Jesus asked questionsof his apostles! Asking questions is a good thing! Making people think is a good thing!
Flocknoteis STILL AWESOME. If you haven't seen the wonderful things they do to help you communicate to your flock (your parish), you owe it to yourself to check it out.
We love the idea of having small group bins that hold papers, pens, reminders, etc. Check out these deep colorful bins or these shallow paper-holding bins. 
Paul thinks he owns this podcast. You're Qualified. Julia wants to be a tour guide. #SheBack #Echo #Catechesis #CauseDialogue #DistractionFree #AskQuestions